Apartments town Pag 1
The place where the old and the young join together and awakens the children's playfulness ...
From 45,00 EUR / night
 town Pag, Pag island

 2
2 + 2
 2+1
20 m from the sea
Apartments in the city of Pag, by the sea … We rent 5 apartments or 3 apartments and 2 bungalows of different capacities. They are located in a beautiful location near the town of Pag on the island of Pag. The apartments are located by the sea, 10 m away from it.
The apartments are fully equipped. They have their own beach. They are in a beautiful area, where there is also a little shade on the beach. All apartments have air conditioning, TV, WI-FI, fully equipped kitchen, washing machine, terrace, barbecue next to the house and all necessary equipment. They are suitable for young families. Unfortunately, pets are not allowed here.
Apartments are located in a quiet location, but close enough to the city. They are an excellent starting point for romantic evening walks along the coast or in the city. There is a restaurant and a shop nearby. The feeling of the Mediterranean is perfect here. Enjoy life, let the clock stop a little.
On arrival, you will be welcomed by a friendly owner of the apartments who will offer you assistance in case you will need it. There are many possibilities for sports activities in the vicinity (cycling routes, surfing, diving, excursions with tourist boats, museum visits, …). A boat mooring is arranged.
All Adriatic fans are invited to the city of the sun, culinary, good wine, lace and everything else that the island offers.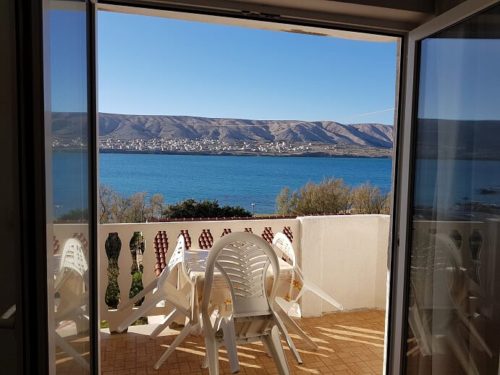 The following apartments are available
Sorry, no results were found.